Extended Metaphor I, Original watercolor with gold leaf, ready to hang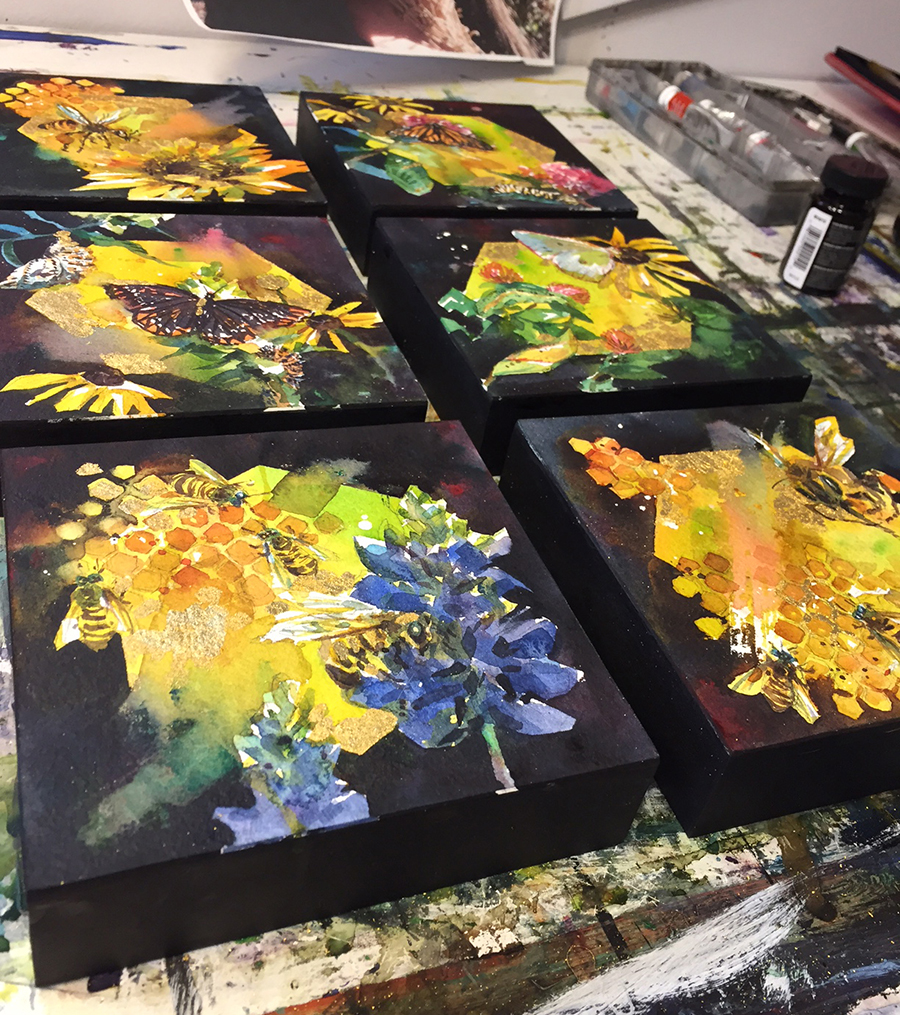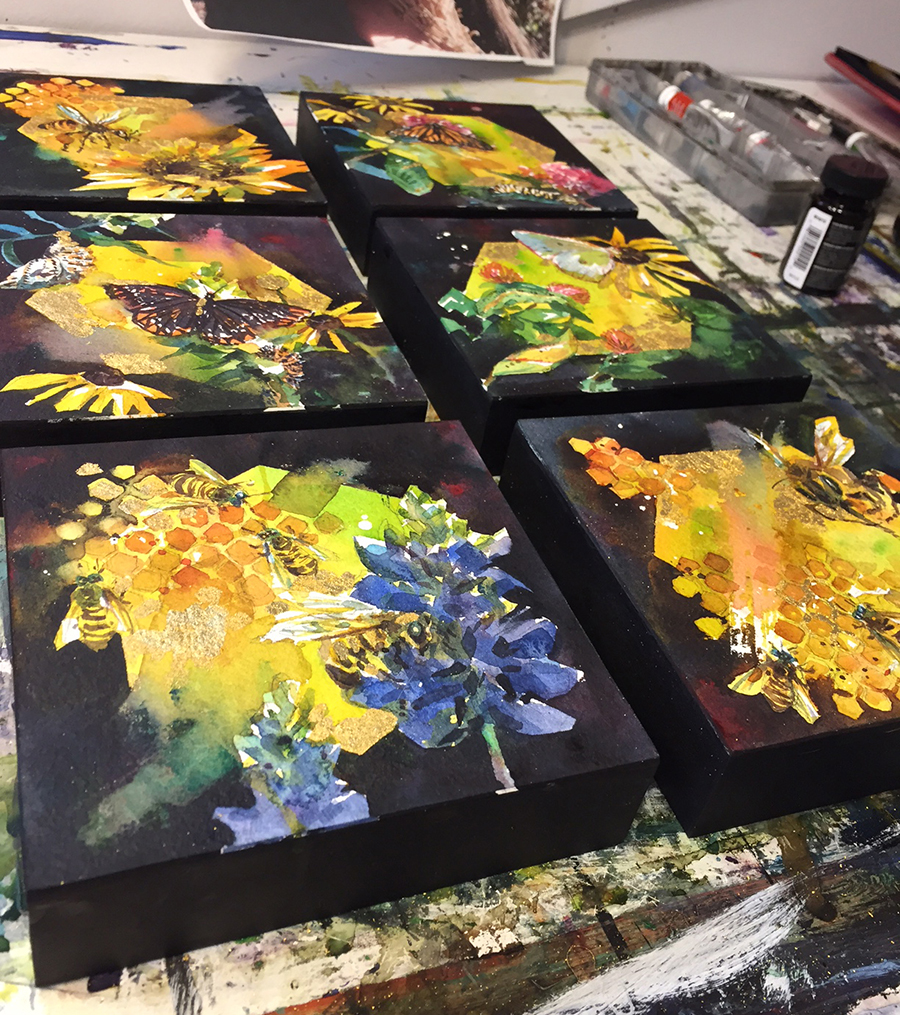 Extended Metaphor I, Original watercolor with gold leaf, ready to hang
"Extended Metaphor I," watercolor on paper mounted to cradled panel, 24k gold leaf accents, protective UV varnish finish, 6" x 6", 2017
The sides of the cradled panel are painted, wired on back, and ready to hang as-is.
This series of miniatures was inspired by the James Webb Space Telescope, and was created as part of NASA's James Webb Space Telescope Artist Project/Art + Science exhibit, originally on display at Art.Science.Gallery in Austin, TX and the Texas Museum of Science and Technology.
Free shipping on all US orders.
Shipping is a flat $15 for all international destinations for prints and books only. Please contact me for a custom shipping quote for international orders of originals.
Local collectors are welcome to contact me to make arrangements for in person pickup of originals.